Local Plumber in Casper, WY
American Plumbing & Heating is a family-owned and -operated plumbing contractor, serving the plumbing and heating concerns of commercial and residential customers throughout Casper, Natrona County, Evansville, Red Butte, and Bar Nunn, WY. Our abilities include all general plumbing services, hydronic heating installations and septic plumbing, as well as kitchen and bathroom remodeling projects. Contact us today to get quality plumbing results.
Our plumbing company's services are available to residential and light commercial customers. We come bearing the knowledge necessary for your project, no matter the setting.
We always use quality products for each project, to ensure the job is done not just good enough, but optimally.
We're a certified septic installer and our business is fully insured and licensed. We have a Master Plumber on staff.
Our team of local plumbers has more than 40 years of professional plumbing experience across specialties like hydronic heating and septic work.
We're also equipped for light excavation work and general small excavation projects, such as foundation digging.
Put Your Plumbing and Heating in Capable Hands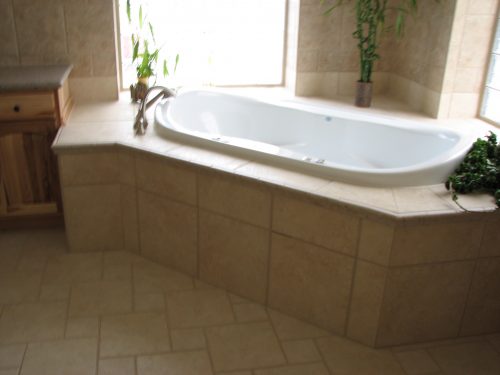 Plumbing projects can quickly get expensive—especially if they're not being handled by a professional. Calling a discount plumber in Casper, WY or trying to do things yourself may save a few bucks upfront, but can come with costly consequences if something goes wrong! To make sure the job is done right, the first time, by a qualified plumbing contractor, be sure to contact American Plumbing & Heating for all your general plumbing needs. From fixture installations and leak repairs, to new construction plumbing and remodeling work, we'll tackle the job fully and completely, never leaving until we're certain the best possible job is done.
Beyond general plumbing in Casper, WY, we've also taken it upon ourselves to be your resource for septic plumbing as well. From new sewer lines to new septic tanks, we've got you covered as excavation contractors, too! We're also the local authority on hydronic flooring and can help you bring the convenience of heated flooring into your home or business. With repair capabilities as part of our repertoire of services, you can count on us to make sure your investments stay in tip-top shape at all times, providing you with everyday conveniences. The next time you need a plumbing company, don't settle for just anyone—demand the best and call American Plumbing & Heating.
Get the Job Done Right
Don't leave plumbing and heating projects to chance: trust the professionals who have been doing it for decades!
Contact our local plumbers today for quality results and peace of mind.
Plumbing and excavation contractors serving the following areas:
Casper, WY
Johnson County, WY
Buffalo, WY
Gillette, WY
Douglas, WY
Washakie County, WY
Hot Springs County, WY
Converse County, WY
Carbon County, WY
Albany County, WY
Fremont County, WY
Sweetwater County, WY
Glenrock, WY
Midwest, WY
Natrona County, WY