Winters can get cold in Wyoming, which is why it always pays to invest in quality heating installations for your home or business. In addition to a great HVAC system and good plumbing services, it's also important to consider the benefits of a hydronic heating installation in Casper, Natrona County, Evansville, Red Butte, or Bar Nunn, WY! There's nothing better than warmth on the bottom of your feet on a cold winter day—hydronic heating can bring this convenience into your everyday life!
American Plumbing & Heating specializes in hydronic heating and is prepared to help you bring a heated floor installation in Casper, WY into your home! Plus, our experience has also given us the knowledge and insight needed to help you maintain and repair your installation, so you can always rely on it.
Installation

Whether you're installing hydronic heating throughout your home or just in specific rooms like the kitchen or master bedroom, we'll help you configure the entire installation to ensure you're reaping maximum benefit. We promise heated floors that add warmth, comfort and convenience to your living space.

Repairs

Having problems with your hydronic heating installation? We'll be glad to assist you in resolving them. Our experience with installation allows us to determine where problems are originating and how to best solve them, minimizing costs and maximizing your investment in heated floor installations.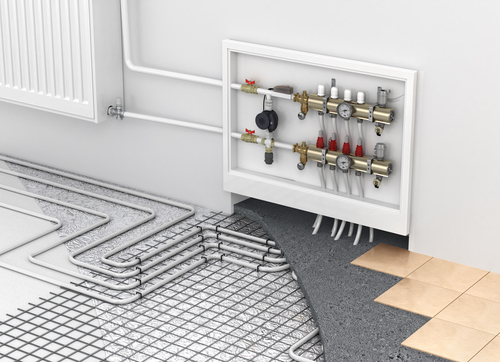 Commercial Radiant Flooring
Hydronic heating isn't just for residential homes—it's also a great amenity for commercial facilities as well! Whether your auto body shop needs a heated floor for wintertime vehicle repairs or you want to add warmth and comfort to your office space, count on us to help you. We welcome commercial hydronic installations of all sizes and will be there to help you maintain your system throughout its lifetime.
If you have questions about hydronic heating or the benefits heated floors can have for your home or business, contact us at American Plumbing & Heating today at 307-234-0000. We'll help you plan for your very own hydronic heating installation and introduce you to the benefits of heated floor installations where you live or work.