If you need to call a plumbing company in Casper, WY, make sure you're calling one that can perform the services you need, to a standard that meets your highest expectations! American Plumbing & Heating will answer the call and do the work, so you can get back to using your plumbing worry-free.
General Plumbing
From leak detection to a new toilet installation, we're ready and willing to provide you with the general plumbing services you need to keep your system working properly. Our experts take the time to do the job right, so you're not left dealing with lingering issues that could be costing you money and damaging your home.
Leak detection and repair
Plumbing repairs
Re-piping
Fixture installation
Plumbing for New Construction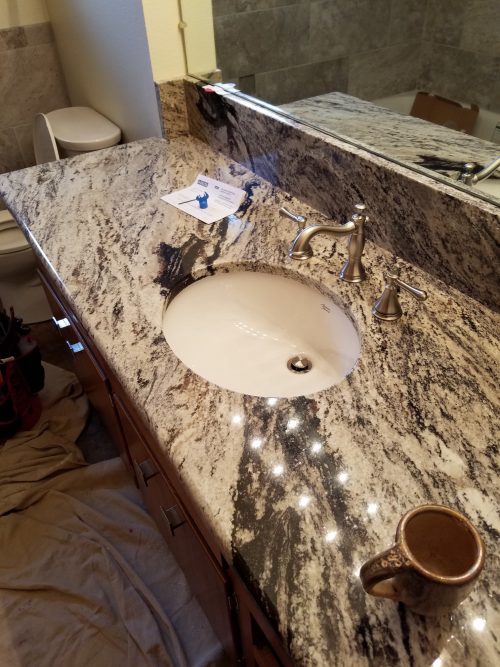 Have a new construction project that needs to be plumbed? We're the team to call to make sure it's done thoroughly and properly. We welcome new construction projects and can tackle any scope of work—from an entire home re-plumbing to plumbing for a new addition or updated space. Residential or commercial, our plumbing abilities include all types of new construction.
Waterline Installation/Repair
If your lead water line needs to be replaced or you have a crack in your line that's causing major problems for the rest of your home or business, waste no time in calling one of our experienced plumbing contractors in Casper, WY. We'll seamlessly repair or completely replace your line to make sure the root of your plumbing issues is being addressed.
Kitchen and Bathroom Remodeling
Your kitchen and bathrooms are the most frequently-used rooms of your home. They're also the areas with plentiful plumbing, as well as fixtures and lines. If you're planning a remodel, you're going to need the oversight of an expert plumber. We can help you install new plumbing, change fixtures and replace old plumbing, to help facilitate a kitchen or bathroom remodel that's absolutely flawless.
Questions about any of our general plumbing services? Need to schedule an appointment with us? Reach American Plumbing & Heating today at 307-234-0000 and let us know how we can assist you.